Even the most unlikely subject matter can become a musical. Take Carrie, for instance which I saw in its original Stratford production before it went on to lose millions as a notorious Broadway flop. These are my thoughts on some TV shows which are just right for musicalisation!
Five – Poldark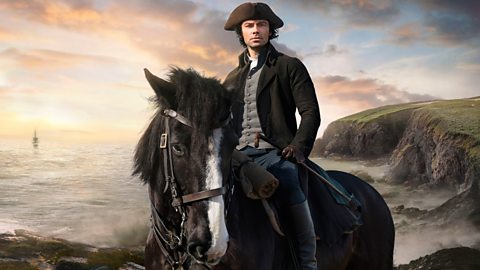 No re-casting need here. We'll stick with the stars of the current BBC series, although probably cut the horses.
Four – The Great British Bake Off
Here's a free idea for Channel Four now they've lost most of the stars. Re-imagine the Bake Off as a musical. I would have loved Victoria Wood to write it, so am not sure who could do her justice now. As for casting, we'll have Dame Judi Dench as Mary and George Clooney as Paul. After that it writes itself!
Three – Dad's Army
They've already proved it can survive a fresh incarnation with only the vicar (Frank Williams) from the original cast in the 2016 film (Ian Lavender appears but not as Pike). Now it's time for the musical. With plenty of opportunities for a chorus of middle aged men who can't all keep in step, this would also be ideal for amateur groups after what's sure to be a hugely successful West End run.
Two – Frasier
Steinway gets a credit in every episode and both Frasier and Niles regularly get to play the piano and sing. Add to that the series penchant for farce, which suggests a modern-day Gilbert and Sullivan is what's needed to bring this to life. I suggest Stiles and Drew, who have form in adapting non musicals ( the brilliant Betty Blue Eyes being adapted from A Private Function) and musicals (Mary Poppins and, opening soon, Half a Sixpence).
One – Gavin and Stacey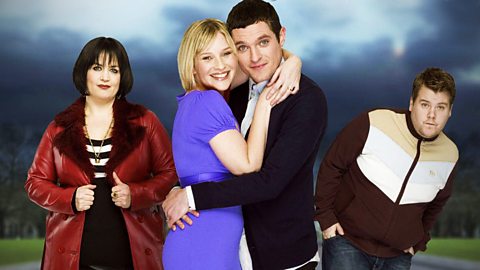 I'm not sure Gavin and Stacey isn't in fact a non-musical version of Grease. So all that's needed is to take Grease and transpose the setting to Barry and Essex. I can just see Gavin in Essex and Stacey in Barry doing the 'Summer Loving' duet. With Nessa in the Rizzo character (only this time she really is pregnant) and Smithy as Kenickie.  This one does more than write itself. It's practically already written!